About Us

Adventure Trek headed by Tenzin Sonam is developed over a period of ten years. Sonam while growing up in the hills of Zanskar from the very beginning has dreamt of setting up his own travel company. Today after being in the field for almost 10 years he has decided to make it his career. A well experienced guide and tour organiser, Sonam had travelled wide and far organising several packages across the Indian subcontinent including Nepal and Tibet. With highly skilled and devoted team as our backbone, we at Adventure Trek believe in giving the best value for money to all our clients making the time spent with us one of the most memorable experiences. The entire team both in office and in the field comprises of experienced professionals hailing from region with excellent knowledge of local customs and traditions. Do contact us for any kind of services, queries and guidance if you plan to visit the region.
Services
ADVENTUERE TREK: provides a complete package of services from the very moment of arrival to final departure. This includes domestic air tickets, ground transport, hotel accommodation, tented accommodation on trek and camel safaris or camping tours, porters or pony to carry baggage,
Itinerary Planning and Tailor Made Holiday
We at Adventure Trek have been helping our guests with necessary arrangements in many exciting programs, and we shall take pleasure in doing so for you at any given point of time. Just tell us the time of arrival & departure, the total duration of travel and your approximate budget. Rest all leave to us.
Experienced and Energetic Local Ladakhi Staff
English and French Speaking Guide, Locals experience food, Ladakhi - The adventure crew has traversed the untouched bends and is able to provide information, details and suggestions to truly shape up a vacation meeting needs and preferences of the vacationers. Each trip is designed carefully, which ensures journey to beautiful places in India that not only elevates mood but also offers a mix of 'must see' highlights and unforgettable cultural experiences.
Cuisines:
Continental, Chinese, Indian & Ladakhi Cuisines served by trained staff. During the trekking & camping we always provide you hot & hygening lunch.

Tour Operator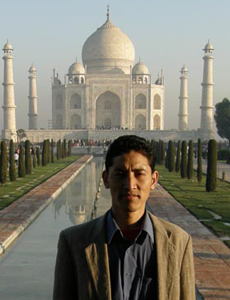 Destination